Soft hues and delicate textures come together in this timeless wedding design with effortless grace. Jia and Lienne's ceremony took place at the stunning clifftop helipad of Soori Bali overlooking the rugged coastline and unique volcanic sand beach. The ceremony was an incredibly moving affair with vows exchanged that left not a single dry eye in the house. The wedding celebration continued with a dinner at the beachfront lawn of Soori Bali followed by an afterparty at the Soori Estate.
The heartfelt speeches that were given during the evening were undoubtedly the most meaningful part of the celebration. The genuine emotions expressed by loved ones that truly captured the essence of what a wedding should be – a celebration of love.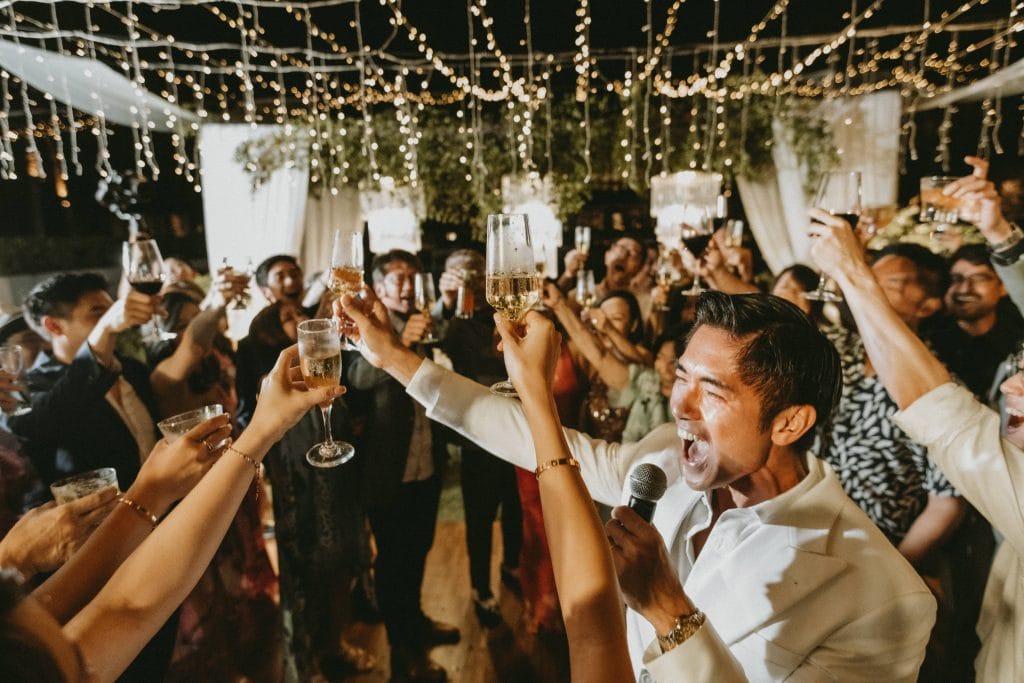 Just as Cin Cin is to Italians or Yamas is to Greeks, our Yummm Senngggg is a symbol of celebration that exudes the pride of being Malaysian. This treasured tradition is a Malaysian Chinese tradition but it is revered across the nation and serves as a reminder of the powerful unifying spirit that transcends beyond racial boundaries regardless of where we may be. Here's to love and happily ever after for Jia and Lienne!