Of stars, moon and the infinite galaxies. Once upon a starlit night, love took a cosmic turn as guests ventured through the galaxy and experienced the Celestial Dream wedding of Ben and Clara. Hosted at the grand ballroom of the Majestic Hotel Kuala Lumpur, this wedding brought together 400 guests for a mesmerising celebration.
The ballroom, ornately decorated in deep purple and blue, set the stage for an otherworldly experience. The ambience was magical, cladded with vertical LED panels, displaying captivating galaxy animations throughout the evening that transported guests into a universe of wonder.
As the evening unfolded, Clara's attention to detail shone brightly. The bridemaids dazzled in gown adorned with silver sequins, reminiscent of a constellation. The wedding theme extended to every corner, right from the moment the Save-the-Date was sent out. As suggested by Natasha, Clara bought into the idea of gifting each guest with a battery-operated bedside moon lamp as a wedding favour. This thoughtful gesture allowed everyone to carry a piece of the ethereal night sky back home, a constant reminder of the magical cosmic affair. The moon lamps were also set as part of the table setting and doubled as decoration.
Throughout the evening, the couple's stories were narrated by friends and family through speeches. Emotion filled the room as guests glimpsed into their celestial bond and friendship, prompting heartfelt tears and joyful laughters.
Of course, nothing was more important than the wedding bar! It was a surefire way to keep the drinks flowing and the celebration spirited throughout the entire night. The signature cocktails were named after Ben and Clara's fur babies, so that their 2 corgis could somehow be a part of their big day.
PEAK XPERIENCE SIGNATURE AFTERPARTY
If there's one thing that we're known for, it's our epic afterparties! With a celestial themed reception, the night can only end with #Teoquila Astro-nuts in Outer Space that went on till 3:45am with DJ Zim.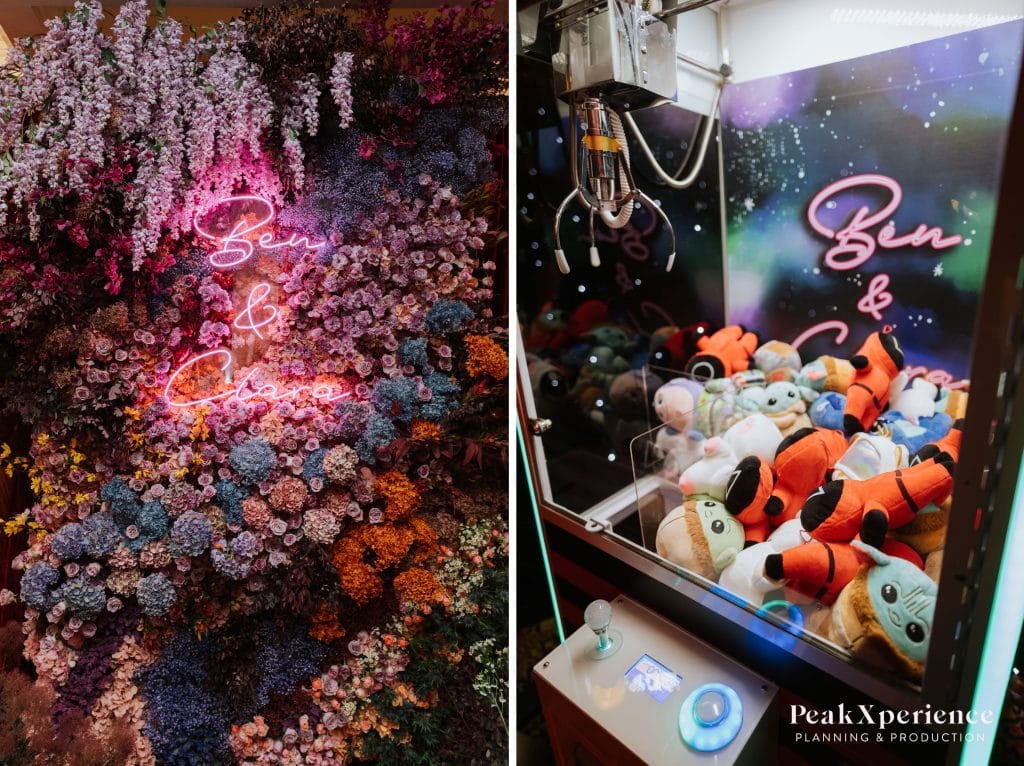 Photography by Munkeat Photography.
Create your very own celestial-inspired wedding and let love take you on a cosmic journey beyond the ordinary. Create a wedding that reaches for the stars and leaves a lasting impact on everyone. Let our wedding planning company bring your wedding dream to life and weave a tale of love that will be remembered for many moons to come. Schedule an appointment here to speak to our wedding planners.